Construction of the World's largest liquid air battery starts! The liquid air energy storage plant will store renewable electricity and reduce carbon emissions from fossil-fuel power plants.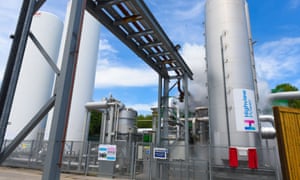 The plant will use spare green energy to compress air into a liquid and store it. When demand is higher, the liquid air is released back into a gas, powering a turbine that puts the green energy back into the grid. The new liquid air battery, being developed by Highview Power, is due to be operational in 2022 in Greater Manchester, UK.
The full article can be seen here.